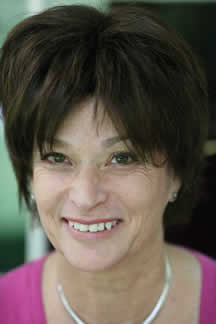 My immersion in Bombay was part seduction, part happenstance, part logistical necessity. I was first drawn to India by Ved Mehta's memoir, Face-to-Face and the unforgettable image of Mehta as a young, blind boy, leaping from rooftop to rooftop with his sighted playmates. Years later, in 1997, I had the opportunity to visit India briefly, and a friend from Bombay encouraged me to see his city. Shortly thereafter, starting with the pictures I took on that first trip, I challenged myself to build a body of work that could become a book. Since I had limited time, I decided to confine myself geographically to this one locale.

The decision was sealed when I began to read fiction by young writers of Indian origin. Many of their stories are set in Bombay during the years between 1950 and 1990 (before Bombay became Mumbai). They combine myth and reality, the joy and sorrow of everyday life with an intensity and humor that always engaged me. The promise of these novels was fulfilled and exceeded by real life. Patterns developed: a sense of anticipation, waiting, frustration, but then exhilaration when the unexpected revealed itself. Literature has been the impetus, even the frame for my work, but the images I captured as a street photographer are deeply personal. Indeed, photographing Bombay has turned out to be as much a journey inward as to a place.

I used traditional equipment: my trusty, old Leica M4. Familiar and unobtrusive, it helped me find elements from the tapestry of literature in the happenings on the street. Tri-X, my film of choice, is fast enough to catch the fleeting moments I sought, the emotional content revealed in the subtle tones of its black and white palette.

Photographing on the street for me is always working somewhere between fact and fiction, between the subjective and objective. This has been my magic space.
— Betsy Karel
Betsy Karel, born in New York City, now lives in Washington, DC. She worked as an award-winning photojournalist in the 1970s and early 1980s. She was a finalist for the 1983 W. Eugene Smith Award and had won many awards in the White House Press Photographers Contest. In 1998, after an absence of 15 years, she returned to photography to participate in The Way Home, a book and national exhibition on homelessness organized by Tipper Gore. During the past nine years, Karel has made numerous trips to Mumbai, as Bombay is now known, creating the images in Bombay Jadoo. Her photographs are in the permanent collections of the Museum of Fine Arts, Houston, Yale University Art Gallery, the Corcoran Gallery of Art, and the John F. Kennedy Library.